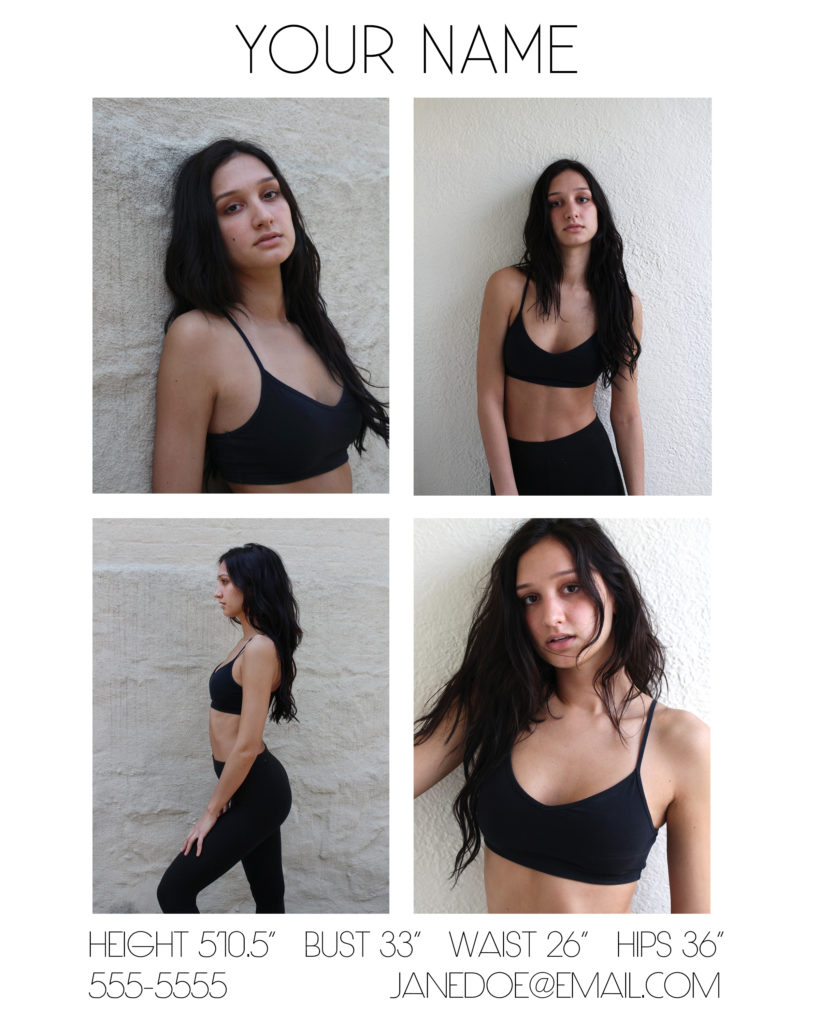 The Composite Photo Card (Comp Card) helps to get you noticed and considered for projects. A comp card provides a small collection of pictures and basic stats on card stock or rigid paper. High-quality photos, innovative design, and the best comp card production will announce you as a top-tier professional model. In addition to a great headshot, a comp card will have other photos that show your experience, versatility, range, and the type of work you are seeking.
Details:
-We require 10-14 quality modeling photos that our designer chooses 4-6 from and edits for the comp card.
-Your name, measurements (check example), phone number, email and City,State.
-48 Hour Turnaround Time
$100 per comp card
Have 4 friends that need a comp card too? Buy 4, get the 5th free ($100 savings)